First aid plaster
(NO:OMAP002)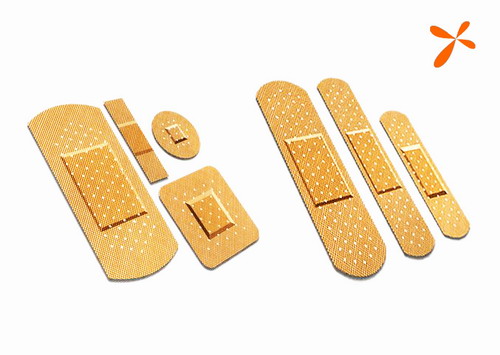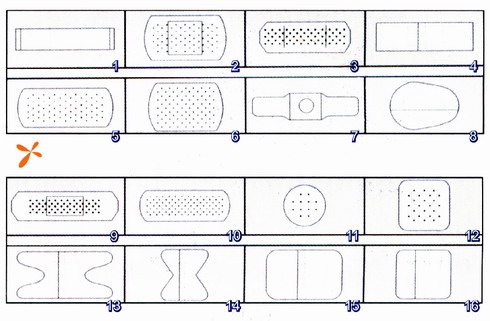 First aid plaster / First Aid Bandage
OMAP002
Model Shape: 1~16
Wound plaster is composed of flaky(strip) adhesive tape, absorbent pad and barrier film. With or without liverall gauze or furacin is upon request. Sealed and packed by cold-sealing packing paper and then through EO sterilization. It used to arrest bleeding and protect small wound.

The material can be pvc with holes, fabric strips, elastic cotton, PU,PE and so on,
The color can be white and complexion, or printed.
We also have assorted package methods. the products are usually used for First Aid and Emergency.